Virtual Academy Customer Support
Can we track our learners' progress?
Yes, Learner Tracking accounts are available on our platform for groups with 50+ learners. These accounts allow progress reports to be run on all learners affiliated with the organization.
We'd like to use this feature. How do we get started?
If you have existing learners and would like to track progress for previous enrollments, please
contact us
with the previous registration links or coupon codes used to enroll users, and the email address for the account that will be tracking progress. We'll reach out to you via email!
If placing a new order via invoice
, please include the registered email address that will become the Seat Manager account. The Seat Manager will be responsible for uploading and enrolling learners to the platform and tracking progress. Once the invoice is paid, we'll reach out with instructions to get you started.
Please note that previous and new learners must be tracked from separate accounts.
If an account has not yet been created, please start by clicking the "
Sign In
" button at the top-right and click "
Create Account
."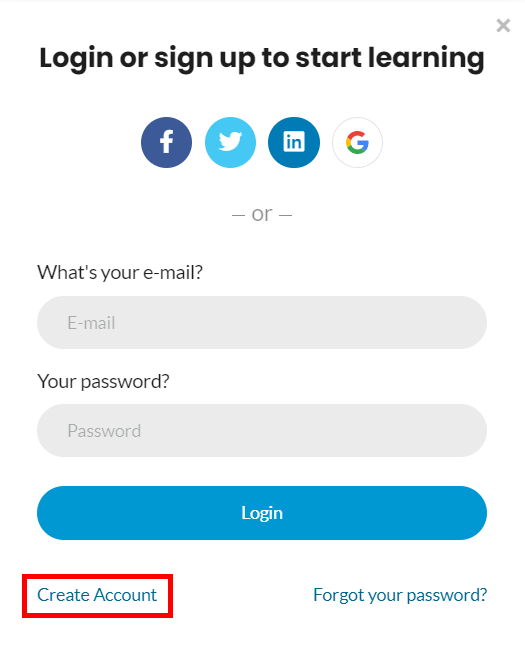 How do I run a progress report on previous users?
These instructions are made for Learner Trackers whose learners enrolled by registration link or coupon code.
Once logged in, you can either click the View user progress button or use the Reports icon and User Progress link in the left-side navigation menu:

Once the page loads, use the available filters to begin viewing learner progress.
If you would like to see how learners are doing in a course, first select the course from the drop-down menu, then click Export user progress.

If you would like to run a report on who has or hasn't completed courses, please select the completion status you're looking to track, and then click Export user progress:

I have a Learner Tracking account but I'd like to continue my learning. How can I return to my Profile?
If your account was converted to a Learner Tracking account, you'll notice that there's no easy path to continue your courses or view your certificates. Please click here to return to your Profile:
Can we receive automated reports?
Automated reports can be sent on a weekly, monthly, or yearly basis to groups that provide a complete learner list, or where all learners have already registered. Please let us know the preferred frequency of the reports, and who the reports should be emailed to.